Our Brick and Mortar Shop Update
Can you believe that Mike (aka. Super Talented Hubby) and I have been running our brick and mortar shop for three months already?! In some ways it seems like we have been doing this for a lifetime.
And in other ways it feels like we've just barely gotten our feet wet!
You know, everyone I have ever talked to who has/does run a similar shop told me that it was going to be A LOT of hard work. I never once doubted their input, but holy china cabinet… I had no clue that it would this amount of work!
It really is a job that should be accomplished by an entire team, but with that being said, I'm so happy that Mike and I are able to pursue this adventure together.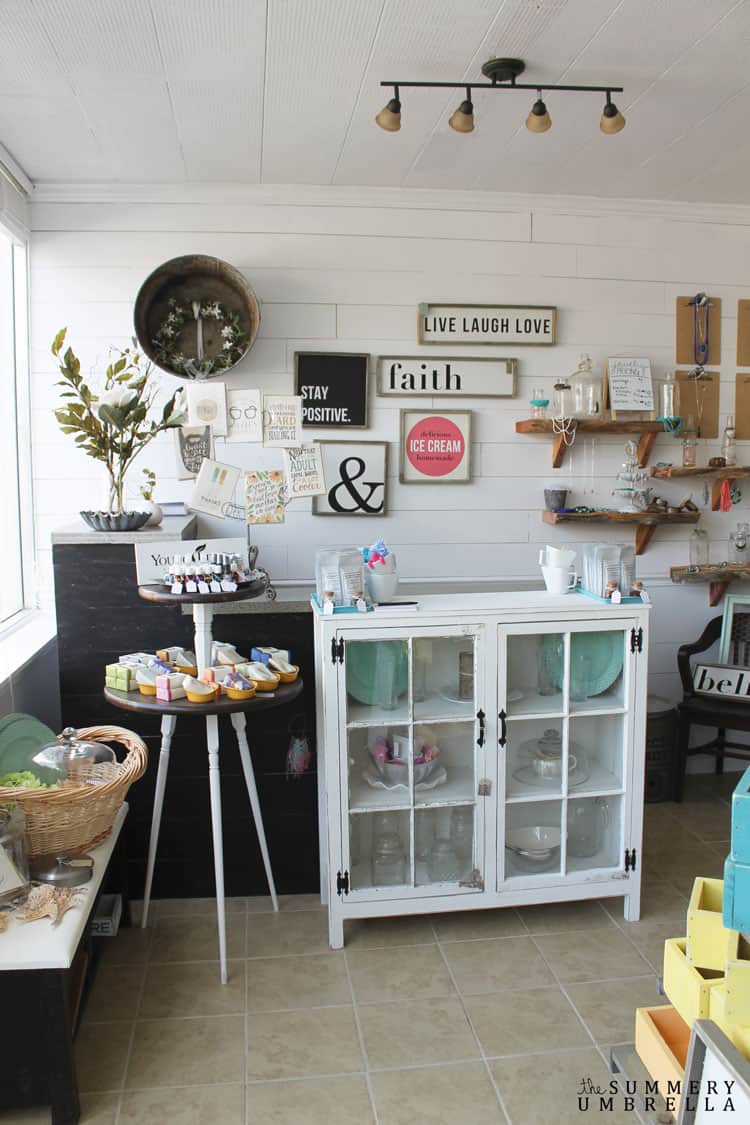 As many of you know, we are very familiar with the online shopping realm as this is the avenue we have been most actively pursuing for the past four years.
I have to admit though, we both feel a little out of our element with the "real world" since it soooo, soooo, soooo different from online shoppers. However, it's really awesome though because we're able to connect with our customers now in a way we never could before.
We've received a lot of feedback on a variety of topics involving the shop, and every week we make little improvements to help the shop get to where it needs to be.
For instance, we had a veryyyy, veryyy small jewelry collection on one shelf that was in a corner. A few of our customers suggested not only expanding, but creating a display that was more of a focal point.
It took a minute (ok, ok… months!) to figure out what I wanted to do, but how cool does this new jewelry display look now?!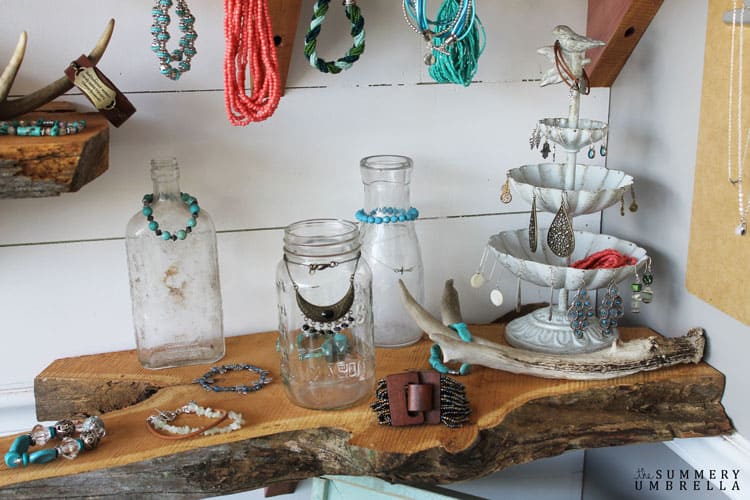 You know how much I love my reclaimed and natural edge cut wood!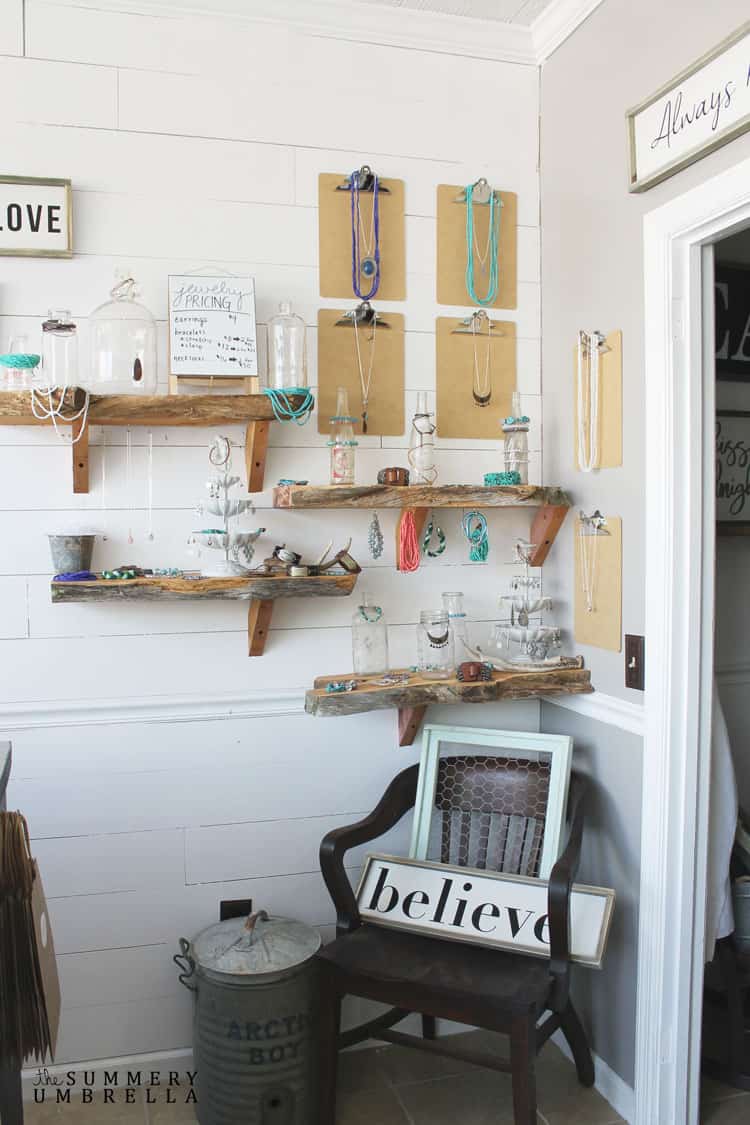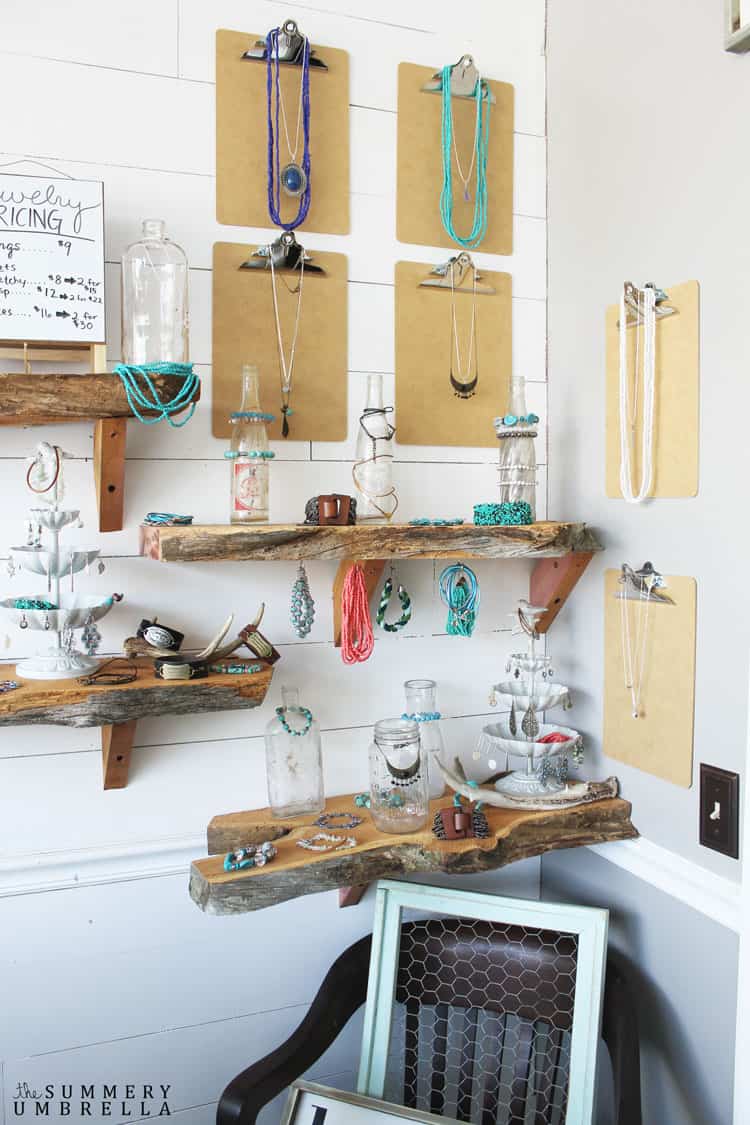 In fact, I would say that a whopping 75% of this jewelry that you see in this display is even created by us!
We never in a million years thought that we would start creating our own jewelry, but since I was looking for a specific aesthetic to compliment our shop it was actually just easier to do it ourselves.
Who knew we'd end up loving this creation process too!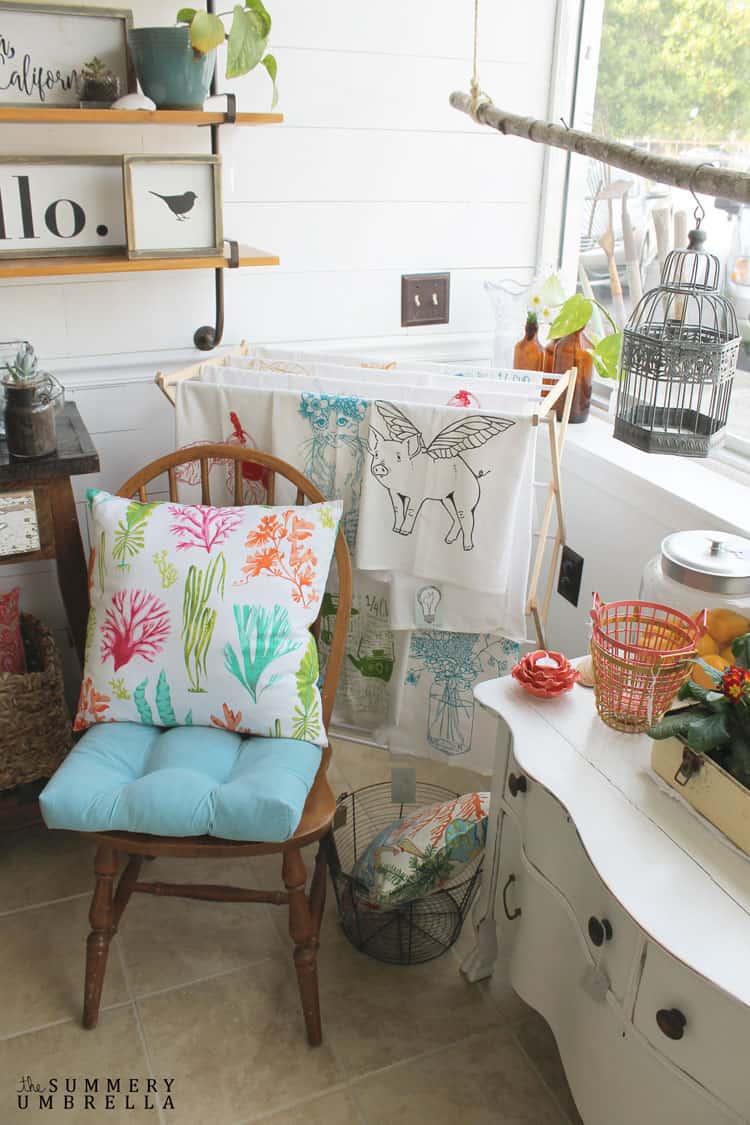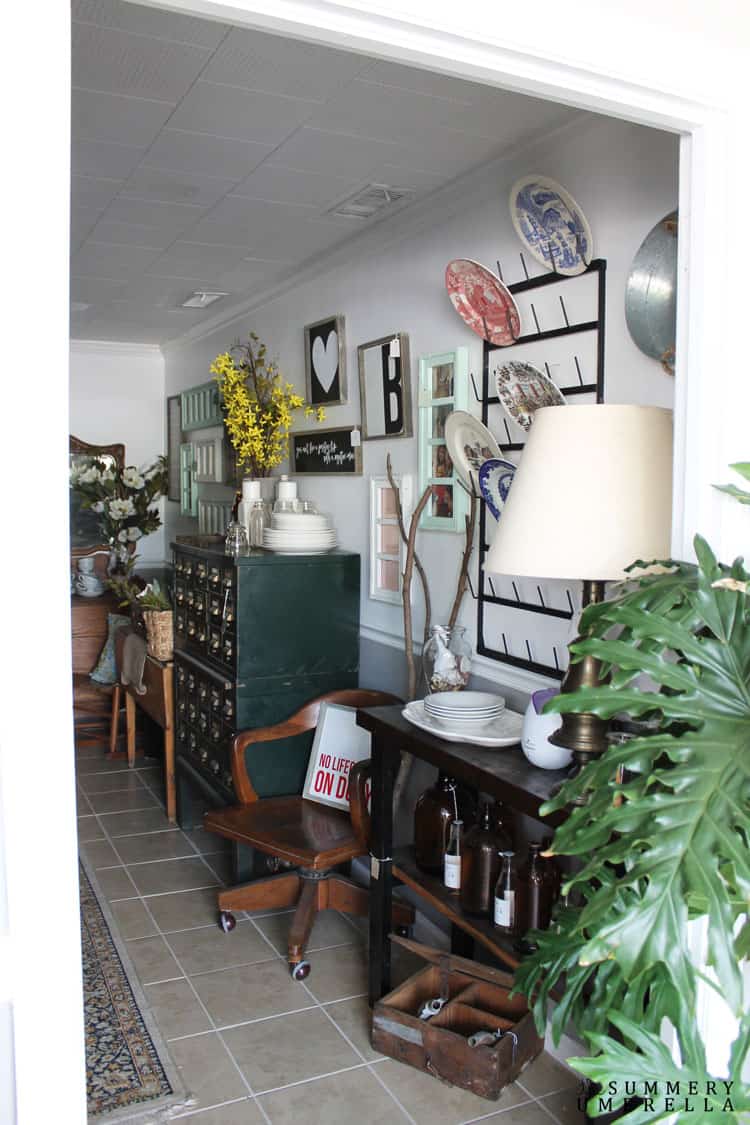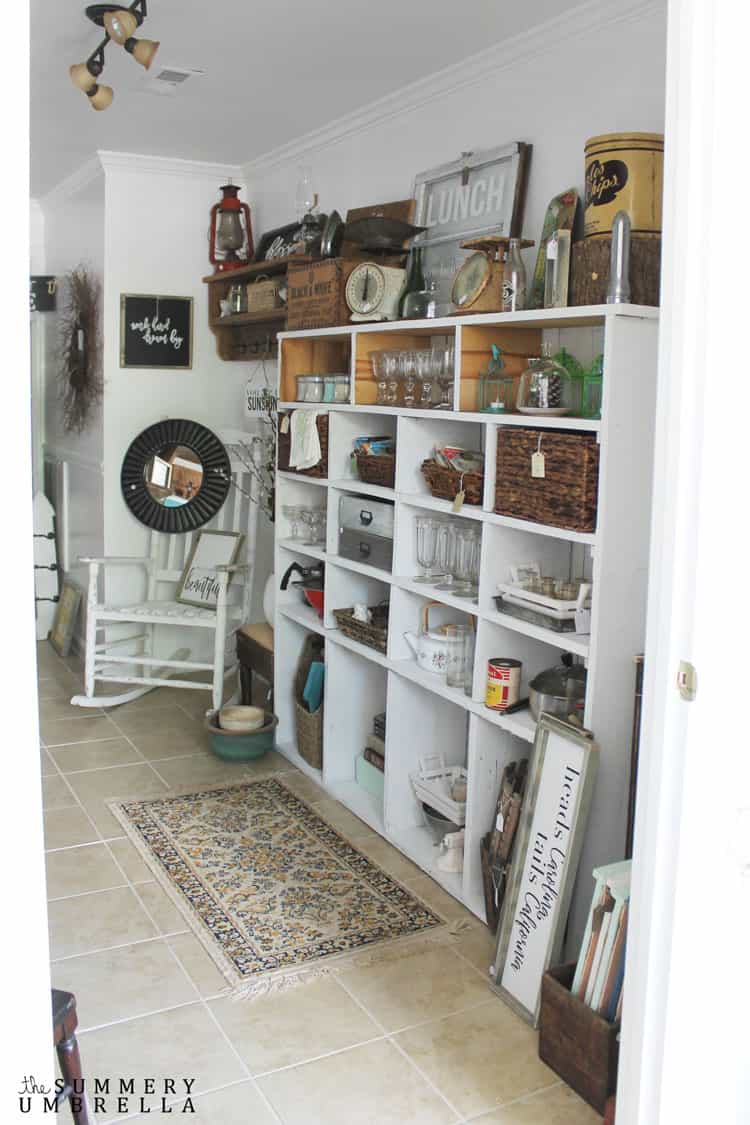 We've come such a long way, and I couldn't be prouder with how much we have accomplished! We've been asked several times what we have planned for the future of the shop, and honestly… we're just taking it one step at a time.
Who knows?
There is so much to be thankful for, and I'm of the mindset that I don't want to rush the process.
Like the river, I'm just going to let it flow… ;)
LOL. OHhhh I am such cornball!
Psst… by the way. Before you go! Do you follow me on Facebook, Pinterest, Instagram, or Twitter? I share a lot of (different) updates on all of my social media accounts so don't miss out! Follow me now :)