Have you ever wondered how you could get the most use out of just one vector file that you purchased? Discover 10 ways to Use 1 Vector File in Your Craft Projects with my new eBook that will show you how!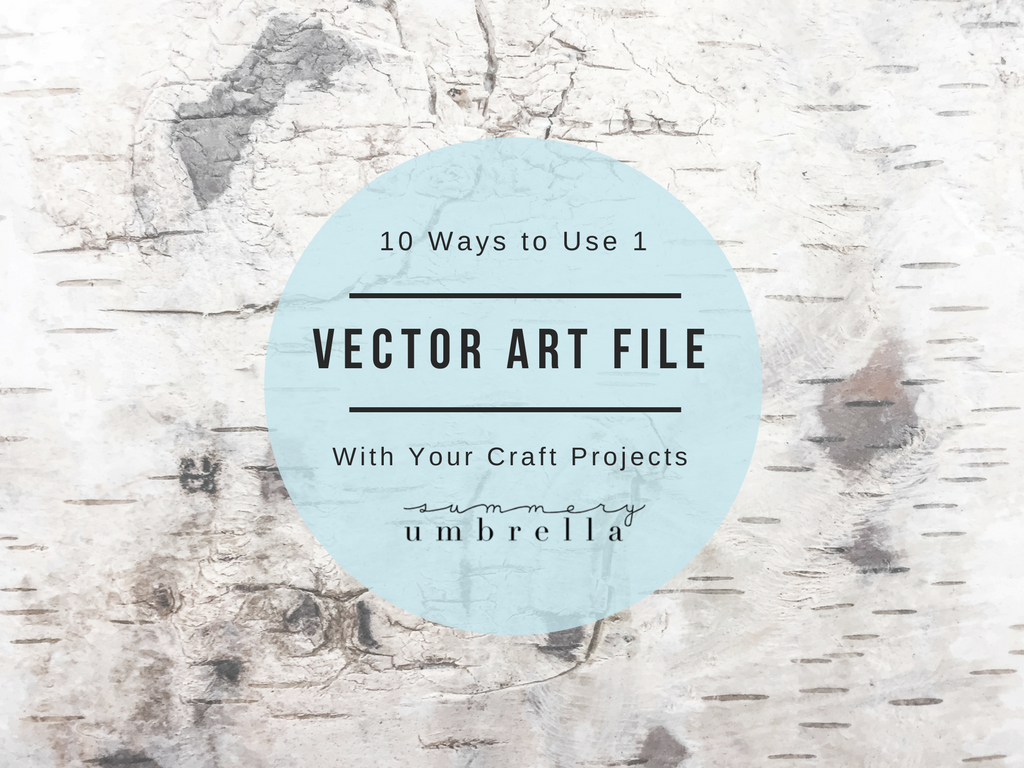 Hello friends! Below you'll find a guide that I just know you'll LOVE which features 10 Ways to Use 1 Vector With Your Craft Projects. Sometimes inspiration is hard to find, but once you get on a roll I promise the ideas just start flowing!
<< Click here to get this download now! >>
I totally understand that sometimes you'll have an AMAZING idea, but you're just not sure how to accomplish it. At this end of this post I have also included a few tutorials that will help you get started on some of my favorite DIY's, but if you don't see what you're looking for please feel free to contact me and let me know what you are looking for. I'm always looking for new tutorials to create to help you with your craft making goals. Enjoy!
xoxo,
Linda "LZ" Zahora-Cathcart

Please remember: All designs, images, patterns, and calendars (but are not limited to) are © The Summery Umbrella, LLC. These items are for personal use only. You may not reproduce, recreate, or sell in any way. However, please feel free to download for your own personal uses. Also, this is exclusive content so you may not share these downloads with anyone, BUT I'd be most delighted if you directed your family and friends to my page. In fact, I'd be honored and thrilled. Thanks in advance for understanding!​​​ Read more about my personal and single-business commercial use rights over my Shop Policies page.
Pssttt….
Don't forget to check out my
DIY
projects page chocked full of DIY and decorating goodness!